MARINE PRODUCTS, BRASS BELLS, HARDWARE FITTINGS
Briggs Marine Products are manufactured in Australia from specified copper base alloys and aluminium alloys for the boating industry.
Components are produced by craftsmen in a complete metal casting and engineering complex; metallurgical supervision, electric induction melting of alloys and sand treatment control ensures quality castings – a basic requirement of a casting production.
Quality control is maintained throughout the whole manufacturing process, batch tests and testing of polishing and plating gives built-in strength and reliability essential to components used under marine conditions.
Briggs Marine specialise in non-ferrous metals and custom work. We sell to clients worldwide, and shipping is at buyers cost.
Briggs Marine offer trade accounts with distriburtor discounts for qualitfied resellers. We  have a large client base from all over the world. It is not unusual to find a Briggs Marine product in chandleries all around the world.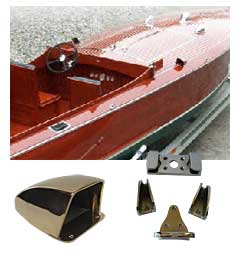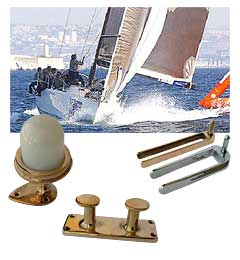 About Us
Briggs Marine started as a family business and has been going for over 100 years.
In 2014 Peter Oram took over Briggs Marine and has been servicing the client base and growing the range ever since. By reinvigorating old casts and giving them a new life once more.
Peter worked for the previous owners of Briggs, as a fitter and turner, where the interest in the Briggs product range grew. He could see the market needed attention and with his desire and passion, turned Briggs Marine into a successful business once more.
Peter has been in the industry for over 15 years and started as a fitter and turner.